News & Events
It was an honour to Present my art to Sudip Bandyopadhyay ji.. Sudip Bandopadhyay ji is an Indian politician and a Member of Parliament of India. Bandyopadhyay ji has been a member of the Lok Sabha for three terms, serving in the 12th, 13th and 15th Lok Sabhas. He represents the Kolkata Uttar constituency of West Bengal and is a member of the Trinamool Congress political party.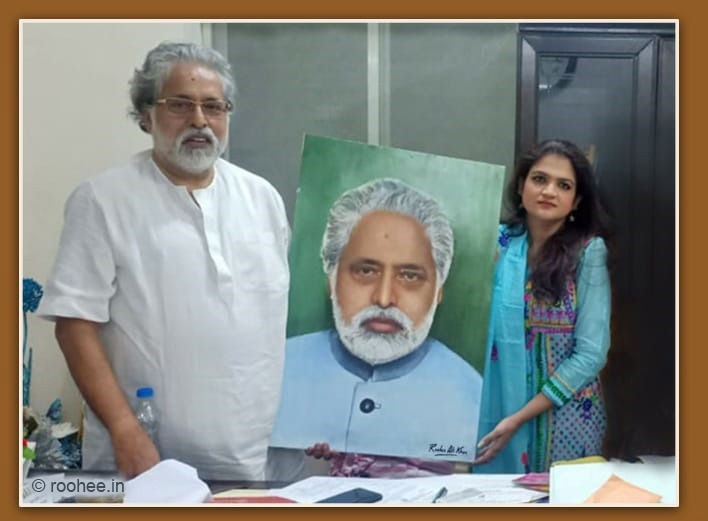 ---
Modiji, our honourable Prime Minister, is doing so much for the sake of India and that was my way of thanking him! It was an absolute joy for me to make your portrait Sir. I wanted to hand over this painting to you personally but time decided otherwise. However, it already means a lot to me that my painting has reached you and that you'd expressed your heartiest gratitude. I really look forward to meeting you!
Salma Aunty, thank you so much to have taken out time from your busy schedule for my sake! I'm very grateful to you to have handed over my painting to PM Sahab! Narendra Modi Salma Aagha ji…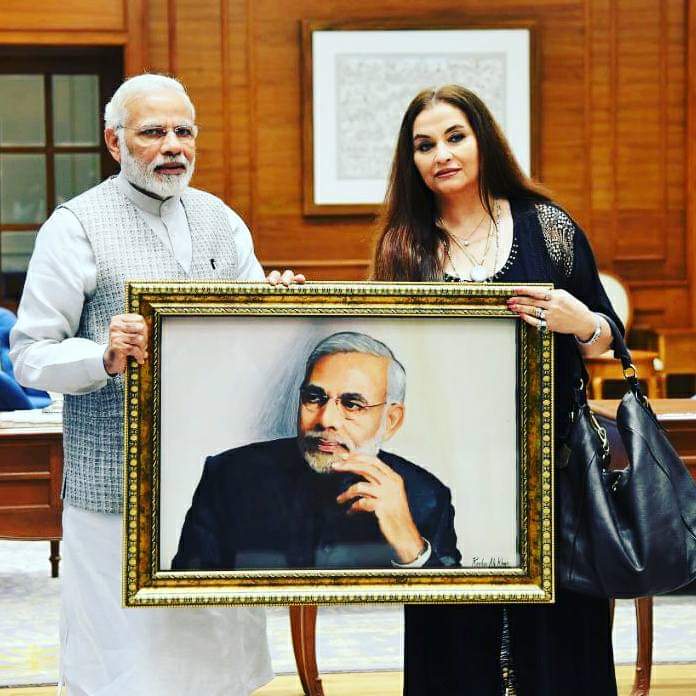 ---
The Asian Age Coverage courtesy by Maswood Khan.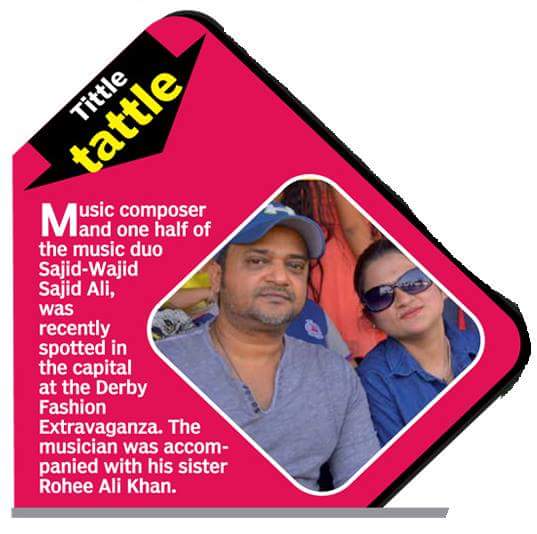 ---
Zoom Delhi Coverage courtesy by Maswood khan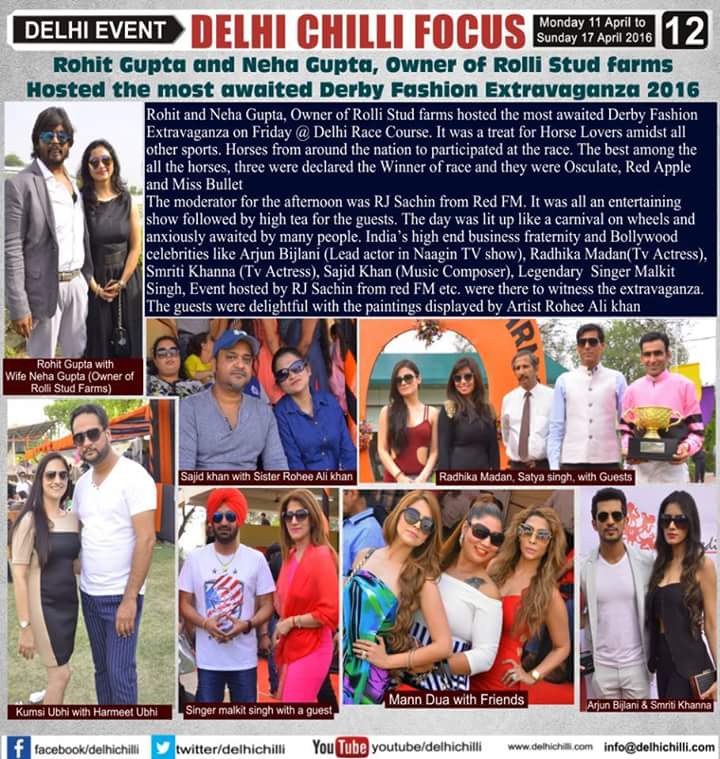 ---
ZOOM Delhi Weekly, 22-28 April, 2016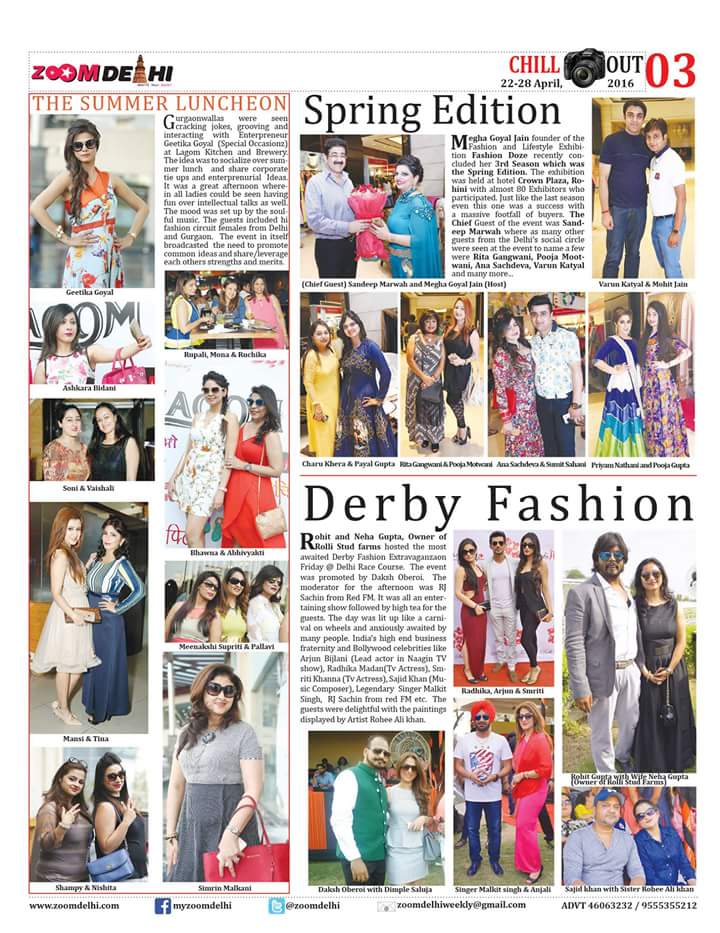 ---
Times of India Delhi 19th April, 2016


---
Society Magazine – August 2015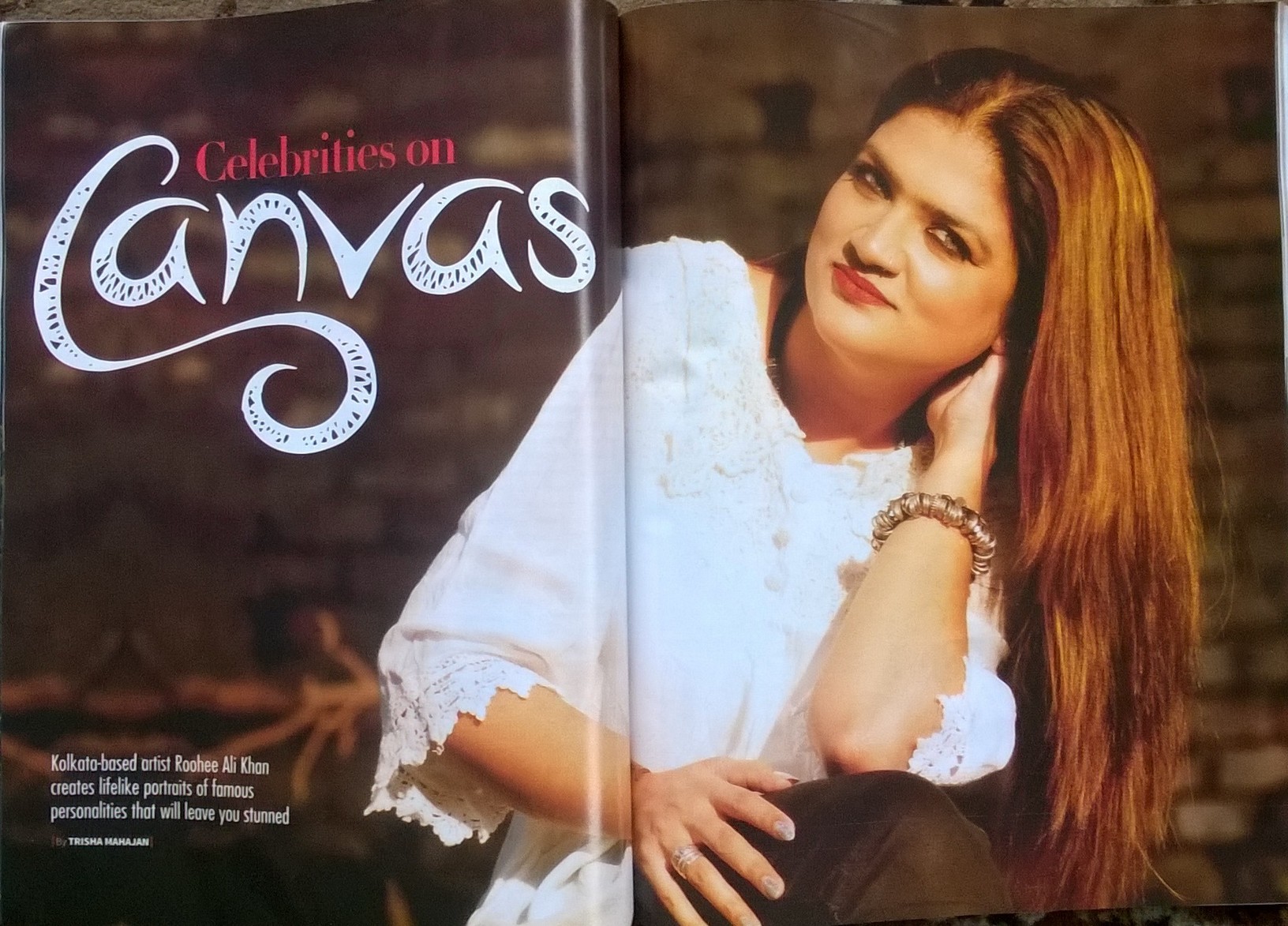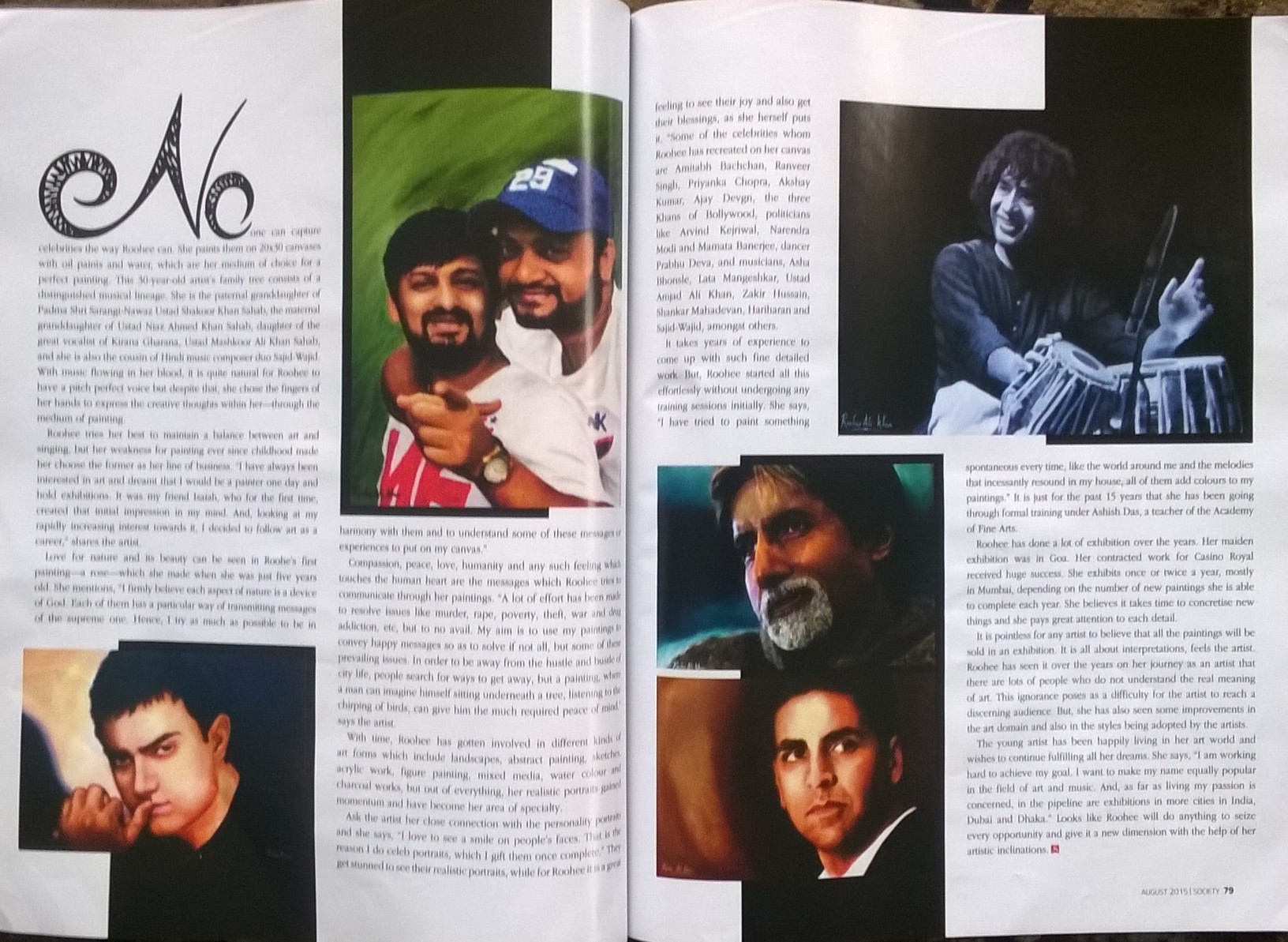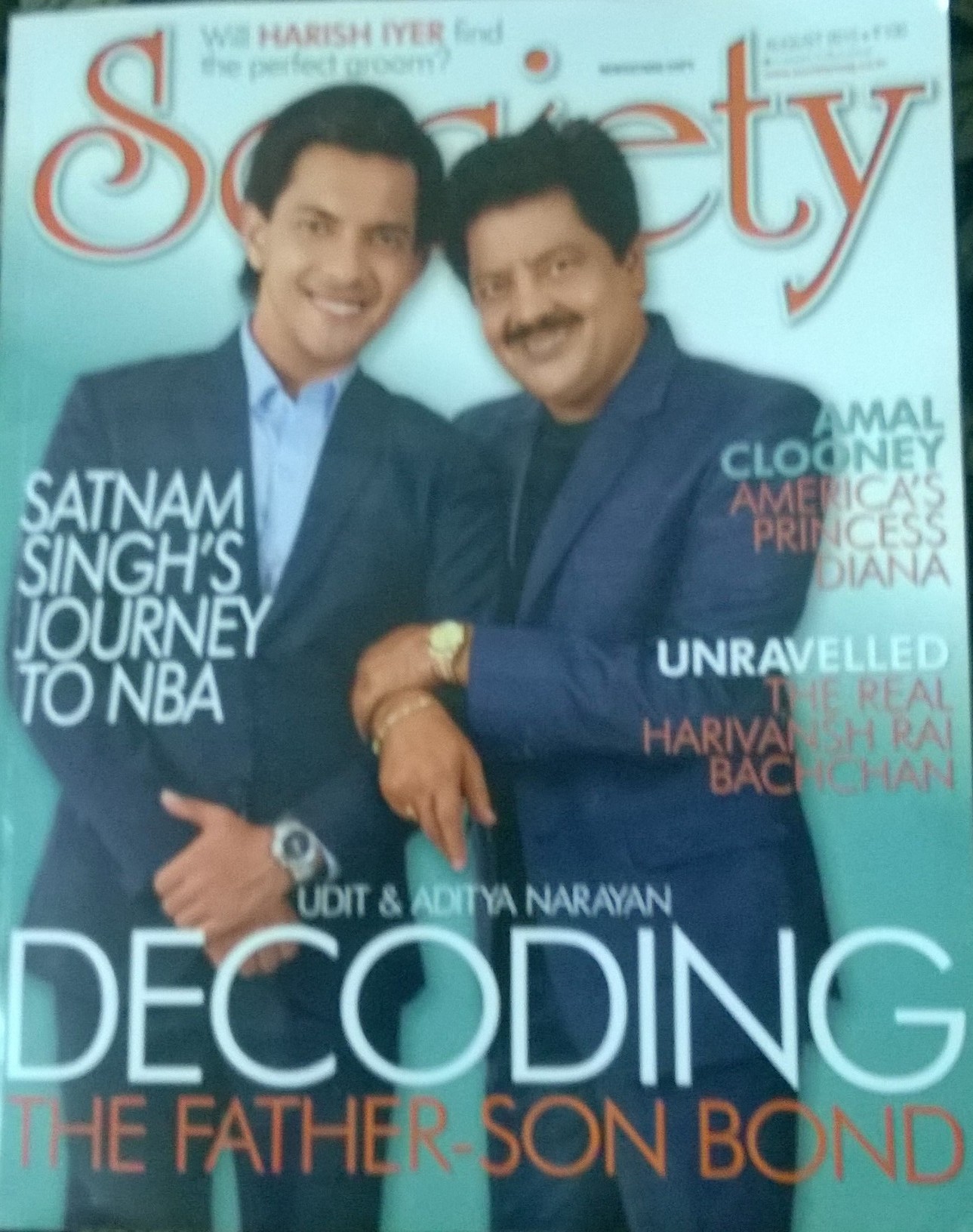 ---
Daily Express Pakistan 9th July 2015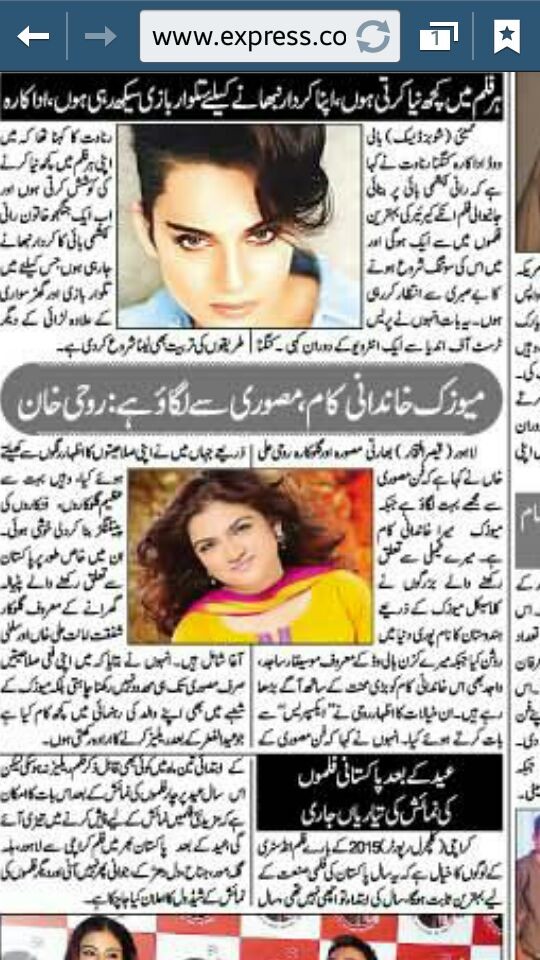 ---
Sanchar Times Monthly Magazine Edition – 22nd April 2015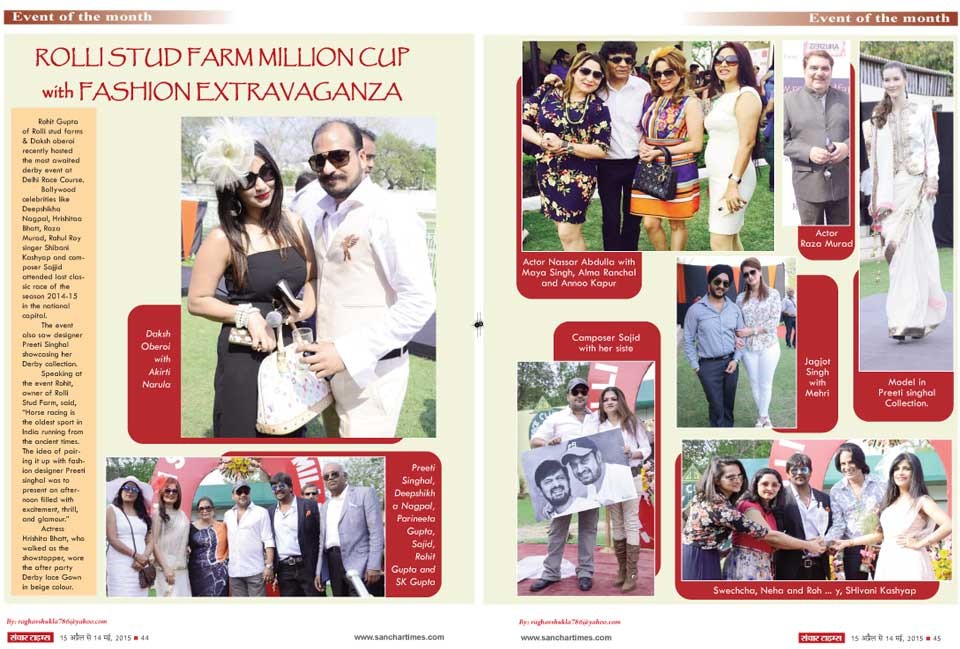 ---
Coverage Goes International by being on a known magazine "Style Heure" 23rd April 2015
https://www.www.styleheure.com/rolli-stud-farm-multi-million-cup/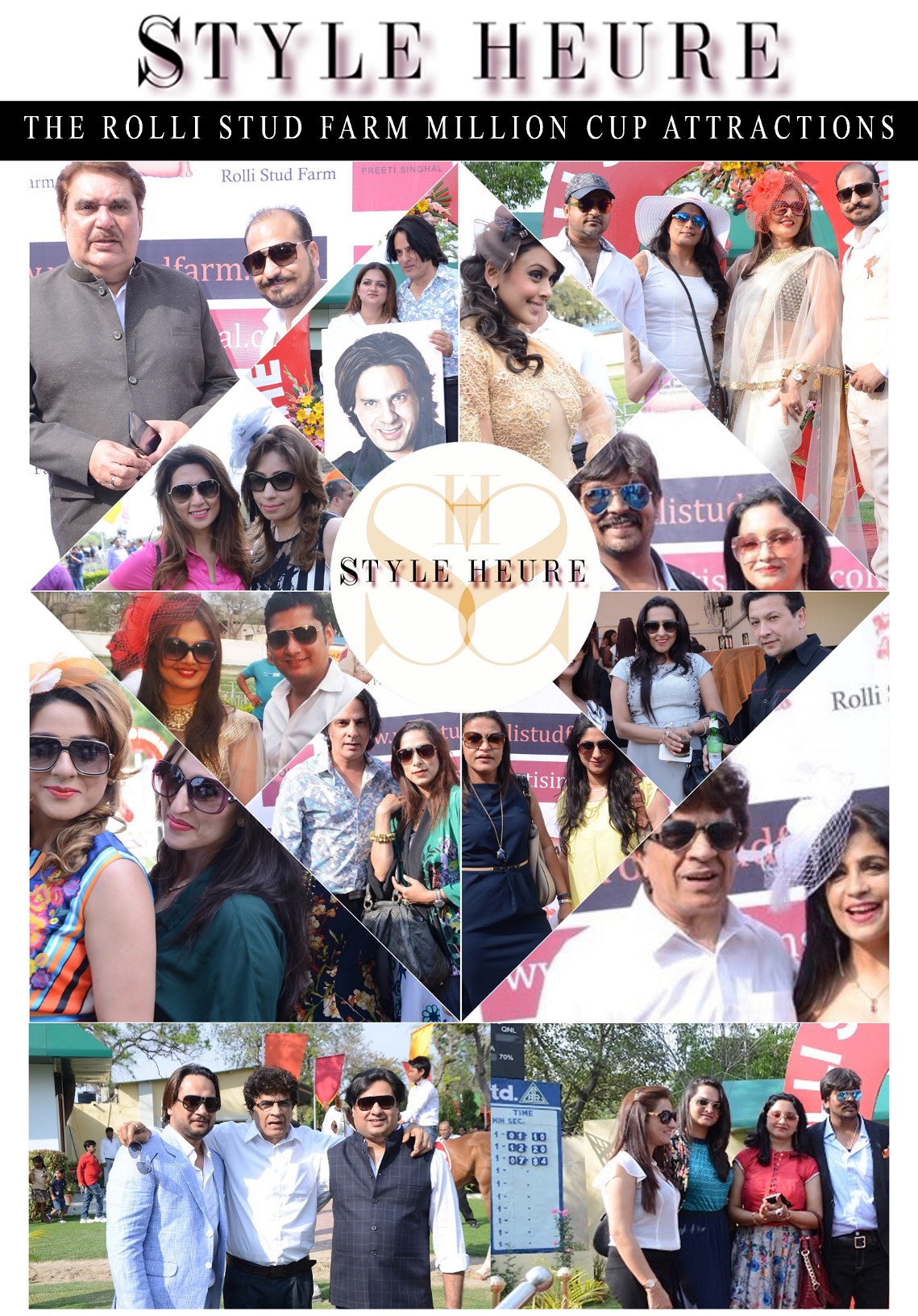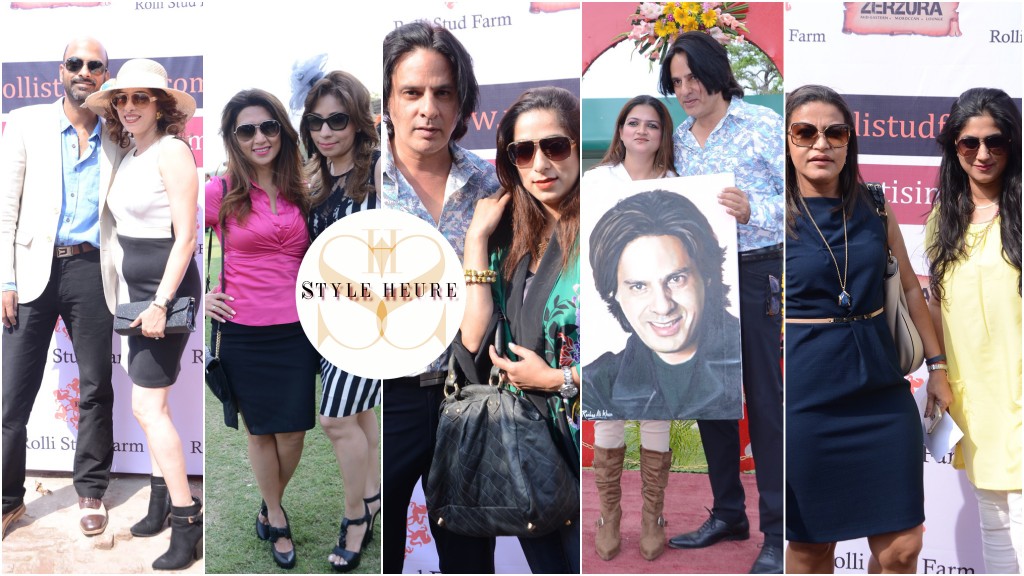 ---
Daily Express Lahore 7th April 2015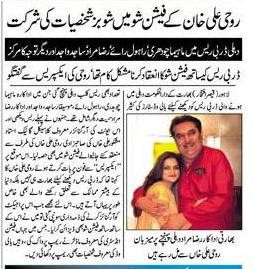 ---
The ROLLI STUD FARM MILLION and a Fashion Extravaganza covered in The Asian Age — with Raza Murad Sahab, Sajid Bhai, RooHee Ali Khan, Daksh Oberoi, Shibani Kashyap, Nasir Abdullah, Aakriti Narula, Deepshikha Nagpal, Maswood Khan, Shweta Sachani, Preeti Singhal, Gaganpreet Kapoor and at Delhi Race Course 6th April 2015.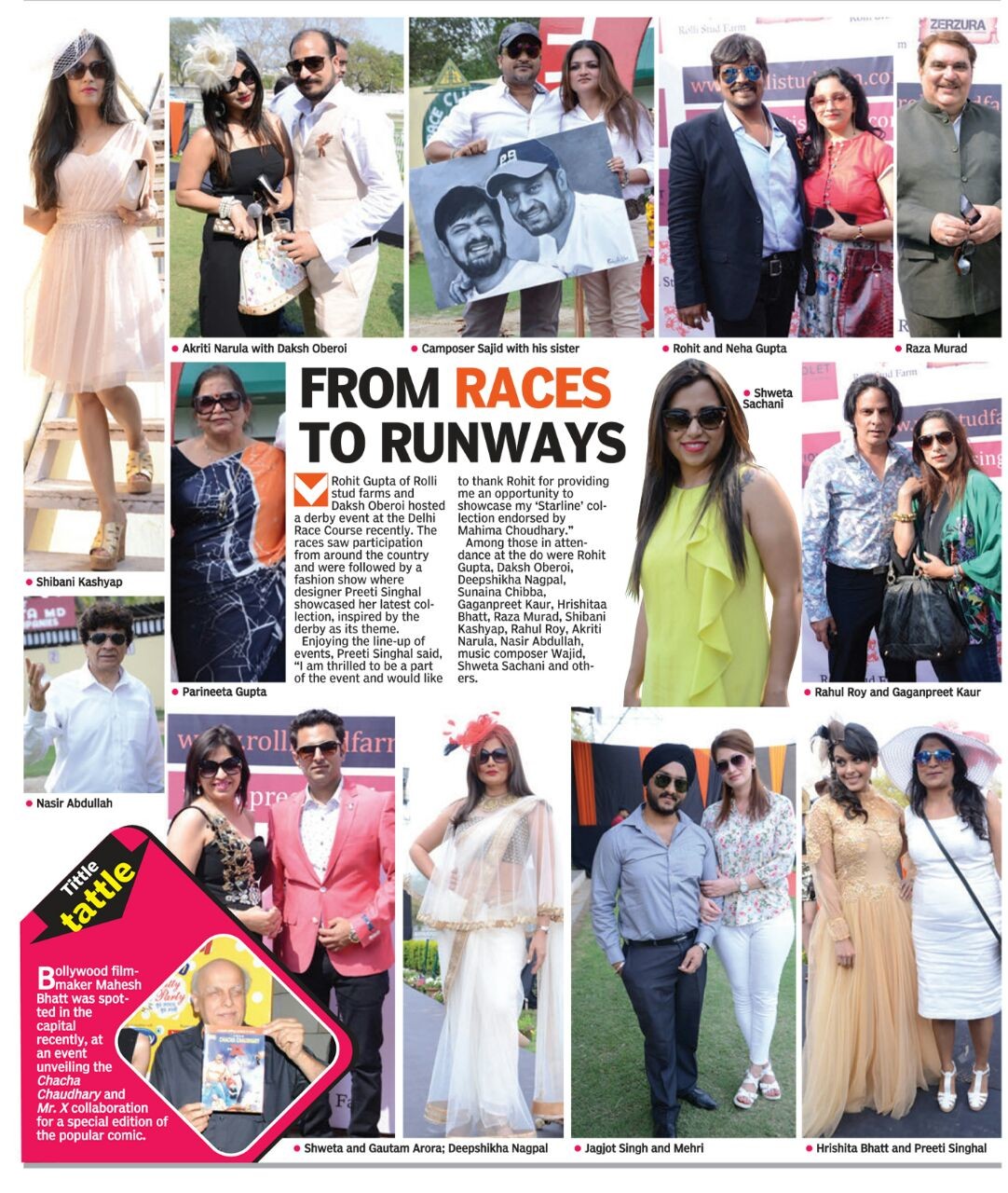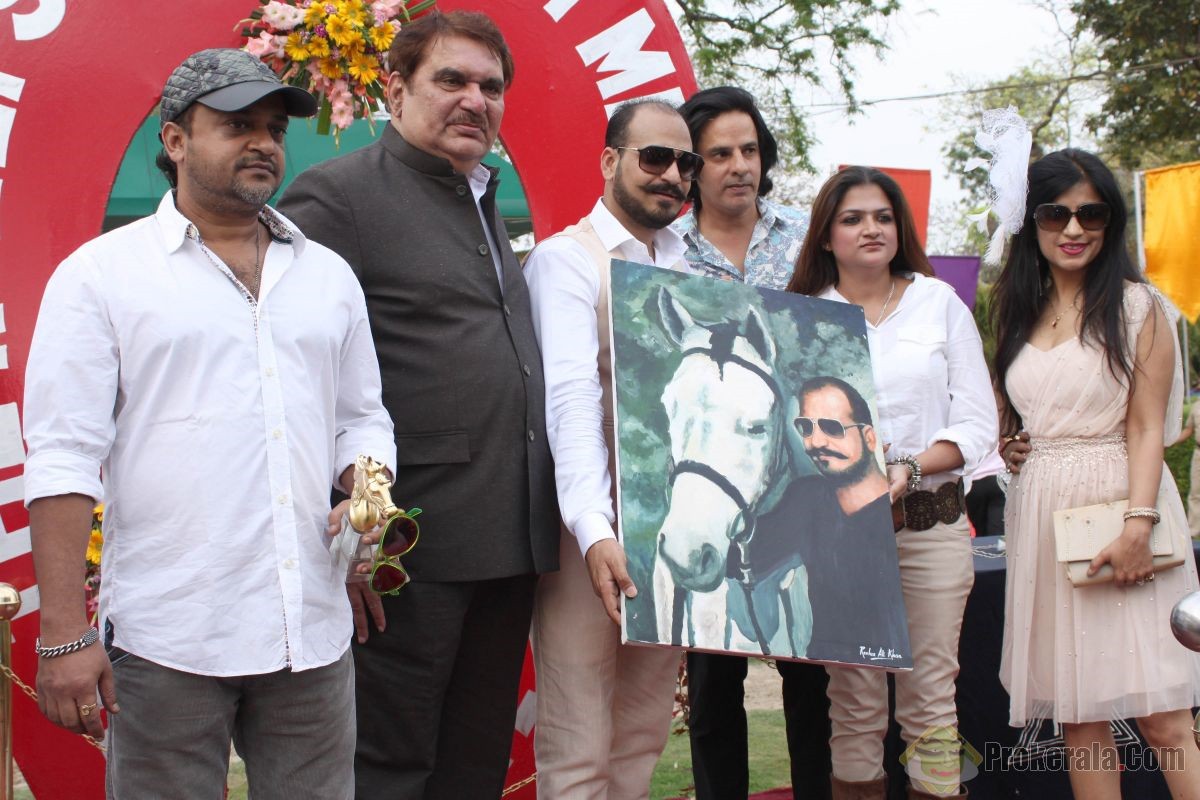 ---
Daily Express Lahore 9th November 2014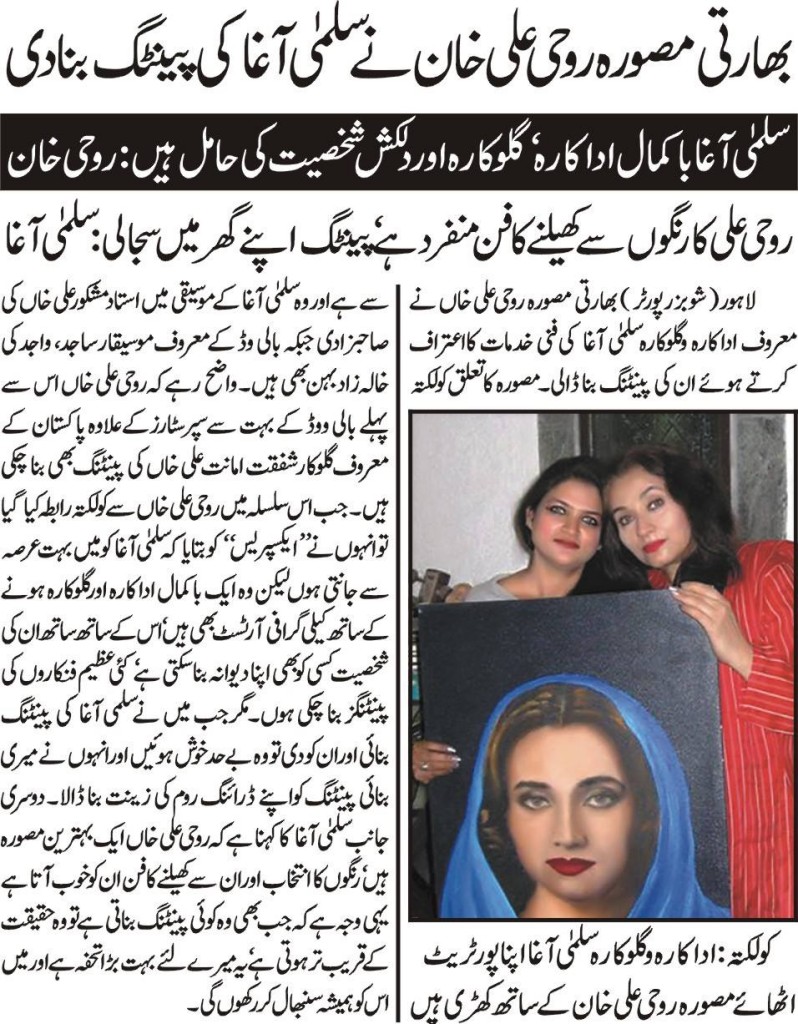 ---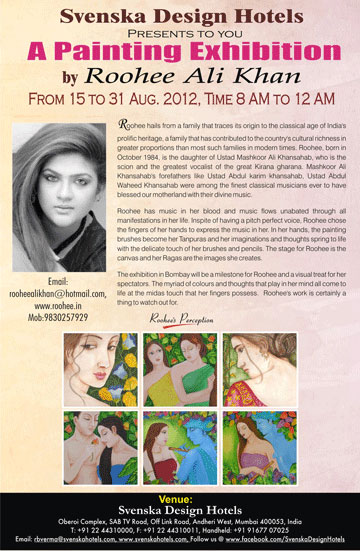 ---


Casino Royale Goa, India's largest casino vessel is the hallmark of sophistication and grandeur. Floating on the tranquil Mandovi River in Goa, it is the preferred destination for the urbane and the elegant. It is also India´s largest Live Gaming casino having a vast variety of gaming tables and slot machines. With world class services, entertainment and facilities, Casino Royale Goa is truly the Vegas of the East.
And it is in such an happening and grand place that Roohee's paintings have found a place. That is right, some of Roohee's latest paintings on the subject of Casino Art has found a place in the grand gaming venue. K9 and lucky 7 are two unique perceptions of an artist and dramatic epitomes of the ambience of the gaming room.
---
AN EXHIBITION OF PAINTINGS At Le Sutra – Khar (W), Mumbai
On Nov 21, 2010 | 04:00 PM – 12:00 AM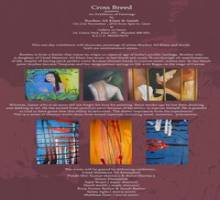 ---
Cross Breed presents An Exhibition of Paintings by Roohee Ali Khan & Isaiah.
Roohee is daughter of Ustad Mashkoor Ali Khan has music in her blood and music flows through all manifestations of life. Inspite of having pitch perfect voice Roohee chooses hands to express music within her. In her hands, paintbrushes become Tanpuras and her imaginations springs to life with Ragas on the stage of Canvas.
Isaiah who is an actor did not forget his love for painting. Since tender age he has been drawing and dabbing in art.
This is a series of abstract works done from mixed materials including wood, mesonite , polystyrene.

THE EVENT WILL BE GRACED BY FOLLOWING CELEBRITIES :
Ustad Mashkoor Ali Khansaheb
Pandit Shiv Kumar sharma ji & Rahul Sharma ji
Sultan Khansahab
Sajid Wajid ( music director)
Hanif sheikh ( music director)
Roop kumar Rathor & Sunali Rathor
Salma Agha ( movie actor)
Shahbaaz khan ( movie actor)